Children in Halifax, Nova Scotia, dressed up lamp poles with coats and scarves as an offering to the local homeless.
The project's organizer, Tara Smith-Atkins of Caledonia, Nova Scotia, reaches out to her community asking for winter clothing donations every year, CBC News reports. This year, she asked her friends on Facebook and the response was overwhelming.
Smith-Atkins and her husband decided to enlist help in distributing the coats to the needy. They turned their daughter's eighth birthday trip to Halifax into a chance for her and her friends to learn a valuable lesson about doing good.
The eight children handed out coats, mittens, scarves and hats to the needy – and tied the remaining items to lampposts.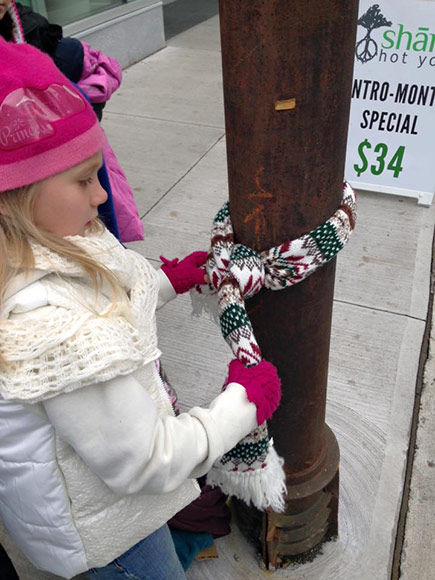 Courtesy Tara Smith-Atkins
Each coat included a tag that said: "I am not lost. If you are stuck out in the cold, please take me to keep warm!"
Even though they were wearing coats themselves, Smith-Atkins said the gesture taught the children how badly the coats were needed.
"When we got back in the car after an hour on the street, they were all freezing and crying for the heater to be on and complaining because they were cold," she said. "And they were bundled up."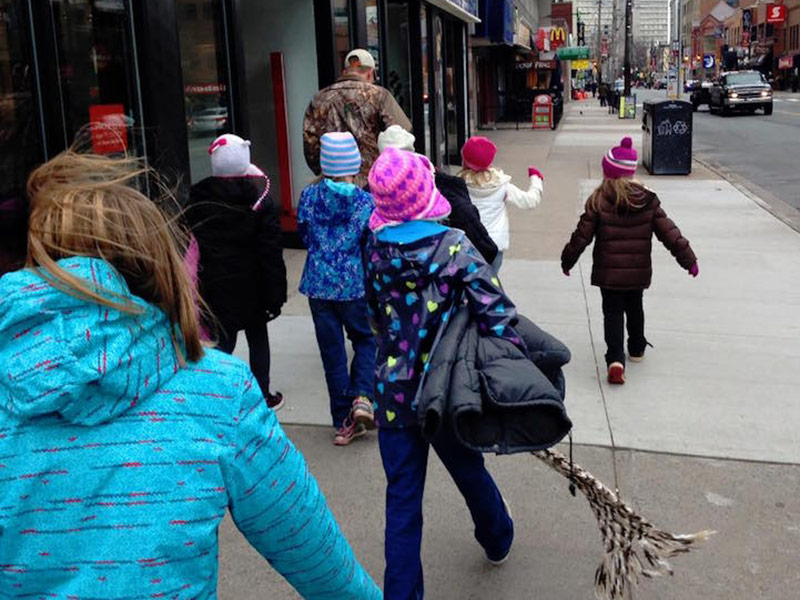 Courtesy Tara Smith-Atkins
Smith-Atkins' husband, Zachary Atkins, told CTV Atlantic that the family prioritizes giving back as they have benefitted from others' generosity in the past.
"We've had help from others when we were in need, and we knew how great it made us feel," he said.
The couple added that they're already planning a coat drive for next year.