5 Best Books For Adults With A Short Attention Span – Huffington Post
So you say you can't read more than five paragraphs at a time without heading for the cookie jar?
I'm not being condescending here. I'm a slow reader. I have the attention span of a gnat. As a kid, I used to squirm if I had to read more than two pages in one sitting. Actually, I could not get through more than two or three paragraphs of one page without taking a junk food break … or my mind would wander into another dimension. As an adult, I'm worse. I'm reading back what I'm writing and I'm already daydreaming. (Bradley Cooper. Cougar appetizer.) Don't judge me.
As a child, I was never diagnosed with ADD (Attention Deficit Disorder) because — in my day (not horse-and-buggy days, but close according to my kids) — doctors weren't onto that disorder yet. My teachers just thought I was just lazy, and I was happy to sit in the back of the class gazing out the window thinking what a great actress I would be when I grew up.
I've been a journalist for over 25 years so everyone just assumes I'm well-read. I'm not. Once I grew out of the Little Golden Books, I was in trouble. ("The Little Engine That Could" should be on my list below, but isn't.) I still can't digest more than two pages of a book at a time without fidgeting in my seat.
I haven't had the chance to go to the doctor as an adult to get tested to see if I'm suffering with Adult ADD. I already instinctively know I am. (Like when you eat bad fish and you vomit, you just know it's food poisoning.) I don't think my health insurance covers those Adult ADD tests. And there's probably no cure. I refuse to take medication that will make me read faster. (Evelyn Wood aficionados. Shut up. I'm not home.)
In case there are any adults just like me, then you'll love this list of five thought-provoking (and humorous) books that won't test your patience while you are reading. Enjoy.
"Who Moved My Cheese?" — Spencer Johnson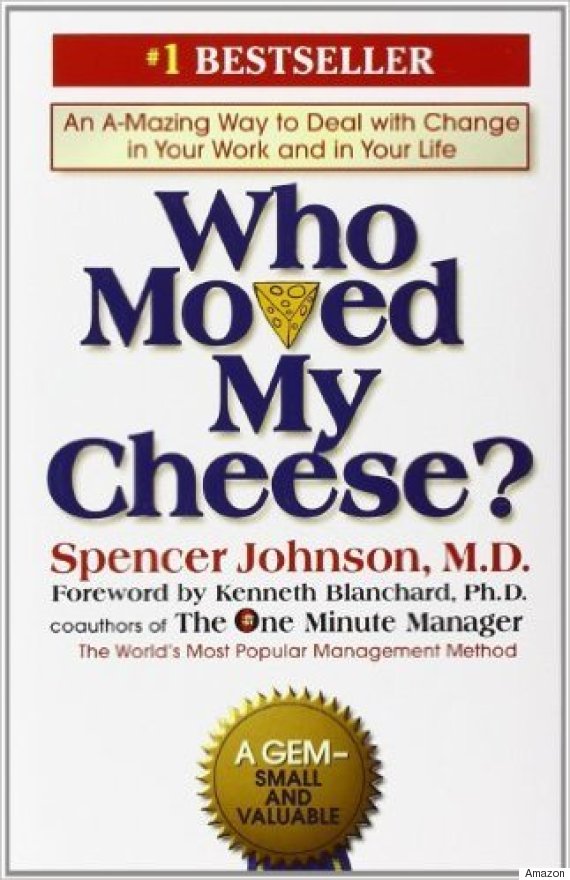 If you resist change (and who doesn't?), then this 96-page book is just what the doctor ordered. Life throws all of us curve balls — much more often than we'd like — and it can be debilitating. Nobody feels 100 percent safe in their job or in their personal life. I read this book many years ago after I got fired from a job in the entertainment field, my personal life was taking a nose dive and I didn't quite know how to cope. I was miserable and frightened. ("What would you do if you weren't afraid?") The author did me a favor by writing this motivational page turner. Thank God for small favors and short books. I learned that I'm not the only person on this planet who has rough patches in life. Everyone does. Make decisions. Keep moving. (And you'll find the cheese.)
"All I Really Need to Know I Learned in Kindergarten" — Robert Fulghum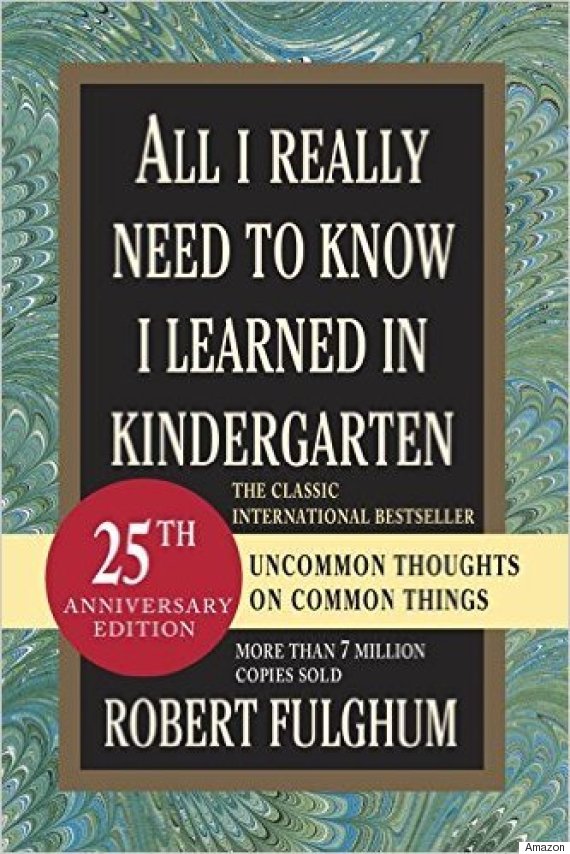 I loved this book! It's short, to the point … and makes you feel good (and pleasantly surprised) that you learned more than you were aware of during your fifth year on this earth. (Kindergarten is still for five-year-olds, right?) What's great is, you'll recognize these little pearls of wisdom immediately: "Share everything. Put things back where you found them. Don't take things that aren't yours. Don't hit people. Play fair. When you go out into the world, watch for traffic. Wash your hands before you eat. Say you're sorry when you hurt somebody. Goldfish and hamsters and white mice and even the little seed in the plastic cup — they all die. So do we." There's more where those came from. Check it out.
"Chicken Soup For The Soul" — Jack Canfield & Mark Victor Hansen
"Chicken Soup For The Soul" was the first in a long line of "Chicken Soup For The… fill in the blanks."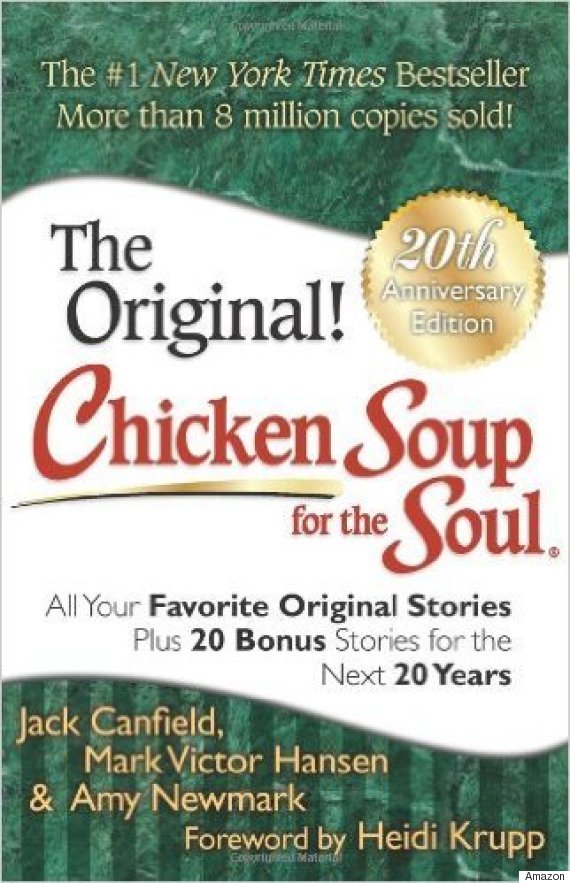 This book is a blessing. I dog-eared umpteen pages when I originally read it. So many stories resonated with me on so many levels (Chapter 81: "The Rules For Being Human"), and one can never go back enough times to refresh those lessons. As it says on the very first page: "101 Stories To Open The Heart & Rekindle The Spirit." It does just that. These collections of inspirational stories is — as one reviewer put it — "a powerful reminder that the main ingredient in life is love." The seven chapters are divided up into many short, heartwarming stories that you can read at your leisure. If you haven't read this book yet, just do it — for yourself. Pass it on.
"Born Standing Up" — Steve Martin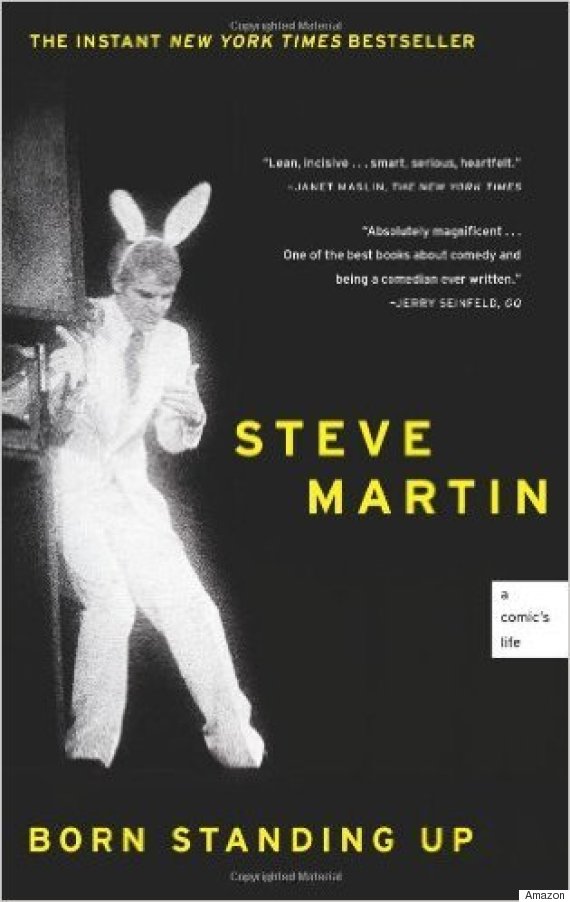 I know this seems like an odd selection, but it's truly the best autobiography I've ever read. If you're one of five people who are not a Steve Martin fan, read it anyway. It's amazing how the "Three Amigos!" actor became one of the most famous stand-up comics to ever step on a stage given the obstacles he faced! Figuring out his comedy niche, performing to near-empty rooms, isolation on the road, debilitating anxiety attacks. I don't know how he got through the early days of his career without giving up. The comedian/actor/writer/producer/musician is the shyest man on the planet, and yet, he somehow forged ahead. I usually doze off when people write about their childhood, growing up with their parents, but his tale will touch your heart. This is not the Steve Martin you think you know. (Oh, and if people buy "Born Standing Up" by the thousands because they were motivated to do so here, just know I won't receive one dime from the profits. Not one penny. Steve — if you're reading this — you're welcome. I could use a new crock pot … and I wouldn't mind having that lovely Navajo turquoise necklace you were wearing on page 118.)
Don't Sweat The Small Stuff … and it's all small stuff" — Richard Carlson, Ph.D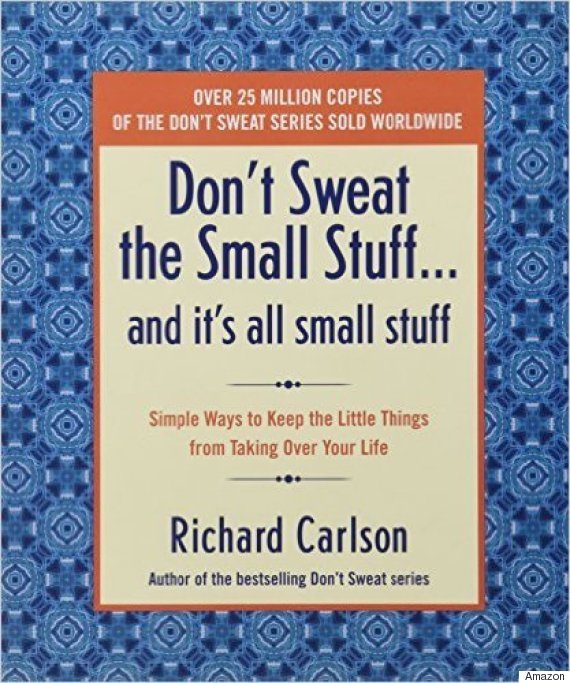 Please read this book — especially if you're a type A personality. I spent the better part of my life sweating insignificant things that I let take over my life. With this book, I learned how to cope with some of the most mundane (little) things that threw me off my course — daily. I don't have high anxiety any more if I'm in the longest, slowest line in the grocery store. (And price checks use to send me into a coma.) Thanks to this book I have been able to build up my capacity for patience and, for quite some time (I do need a refresher course every now and then), I was able to stop getting angry about whose turn it was to do certain chores around the house: (Chapter 40: "When In Doubt Whose Turn It Is To Take Out the Trash, Go Ahead and Take It Out."). Even if you just pick out the chapters that you think will help you the most, it's a big start to settling yourself down in stressful situations. It is 100 chapters which may seem overwhelming if you're a slow reader, but each chapter is mercifully very short, getting your attention at the top: (Chapter 16: "Ask Yourself This Question, 'Will It Matter a Year From Now?'") Grab a book marker and begin.
Earlier on Huff/Post50:
A handful of people cited various snack foods, especially cheese puffs or anything else that might leave a neon-orange residue on their fingers. If you absolutely must partake, at least go with the very best. Check out this taste test of 9 popular brands of cheese puffs.

Not surprisingly, many post 50s say they are hooked on their iPhones and Kindles, creating an army of digital device widows and widowers. With Apple just unveiling a top-of-the-line "iPhone 5S" and other lines of iPhones, this addiction is likely to be around for awhile.

Not that this is a bad thing, but a few people said they couldn't go a day without applying their Oil of Olay or some other anti-aging cream. (And, yes, a few women specifically mentioned Oil of Olay.) That's hardly surprising. The U.S. market for anti-aging products is expected to surpass $114 billion by 2015.

Several post 50s mentioned their passion for Words With Friends. If you still haven't heard of the popular game — which would make you the only person on the planet who hasn't — check it out here.

Despite all the health warnings, lots of post 50s still love their nicotine.

Although technology has, in many ways, brought us all closer together, some people say they've started checking Facebook obsessively — too obsessively. For tips on how to overcome a digital addiction, go here.

Several post 50s said they couldn't start their day without a few cups of coffee. Want to stop consuming so much caffeine? Here's some information on how to break the habit.