From today and all through this long bank holiday weekend, we're teaming up with Amnesty International to investigate the books and authors that some people don't want other people to read. We'll be looking at the books that are banned, burned, censored or just put on the highest bookshelves where young people can't get at them!
Now you might not think of something made of a bit of recycled tree would be dangerous at all. Books aren't sharp (although papercuts can make you wince some) and don't explode. But of course, as every reader and writer knows, books are jam-packed full of ideas and knowledge. They open up whole wide worlds that some people don't want us to know about and so don't always go down well with those in power who like people to do as they're told, from a government, especially one that hasn't been democratically elected, to an overly controlling school leader.
So that's what this weekend is all about, and here's what we have in store for you. We'll add live links as they come:
Friday 28 August
Banned, burned, or simply life changing: what are the best dangerous books? We asked authors including Patrick Ness, Louise O'Neill, James Dawson and Leigh Bardugo to share the 'dangerous' books they probably weren't meant to read that either rocked their world or rocked the world – and we want this blog to grow so send us your dangerous books to childrens.books@theguardian.com or on Twitter @GdnChildrensBks
Nicky Parker from Amnesty International on why books are small but dangerous, a great overview of dangerous books and the lengths leaders will go to stop them being read.
Saturday 29 August
An interview with the controversial and oft banned author Neil Gaiman, who is famous for saying "there is no such thing as a bad book for children". Fascinating stuff!
What are the best 'dangerous' books quotes? We have rounded them up here.
Sunday 30 August
An interview with one of the UK's most controversial authors Melvin Burgess, whose book Junk (drug addicts) caused howls outrage when it was first published in 1997 (it won the Carnegie Medal and the Guardian Children's fiction award in 1997 that year though!).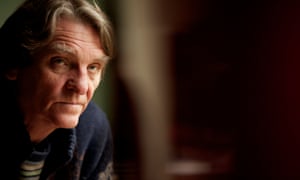 Monday 31 August
Dav Pilkey (author of Captain Underpants) and what it's like to write a banned book.
Julie Mayhew on how writing her own dangerous book – an alternative second world war story The Big Lie – led to her discovery of women and girls who dared to speak up against the atrocities.
A blog by Azar Nafisi, the author of Reading Lolita in Tehran.
Remember we want you own 'dangerous books' and ideas on this subject too. So email childrens.books@theguardian.com or share on Twitter @GdnChildrensBks.